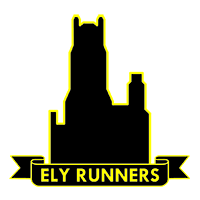 Ely New Year's Eve 10k
A fast, fairly level, one lap rural course
Course Measurement Certificate 2015393
Sunday 31st December 2023 - Start 11:00 am
Entries Opened 08:00am Saturday 14th OCTOBER 2023
Entries are £18 affiliated, £20 unaffiliated.
Entrants must be at least 15 years old on race day.
No refunds offered.
Please note, unfortunately we will not be able to accept runners with prams or dogs. Apologies for any inconvenience.
Race info will be sent to entrants before Xmas, and posted to this website. Late transfers should refer to this website.
Read the full race FAQ here
< CLICK HERE TO ENTER >
Results from 2003..2022

Under ARC Rules
Permit 22/544>
Race HQ: Village Hall & Cricket Club, Little Downham, Ely, Cambs. CB6 2ST